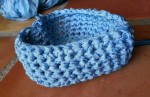 So I got into the heart thing. Several patterns later, I decided to use this gorgeous blue rayon ribbon to make a heart shaped bowl.
I took a pattern intended to make a flat heart shaped ornament, then simply worked sc around in each stitch till the sides came out tall enough to suit me. Any heart pattern will work this way.
I converted the pattern I had, to begin with a magic ring. Here it goes: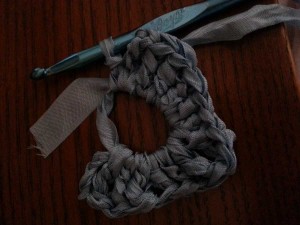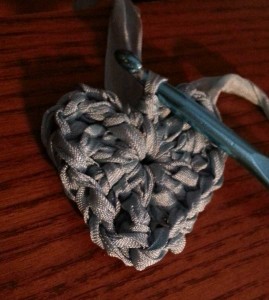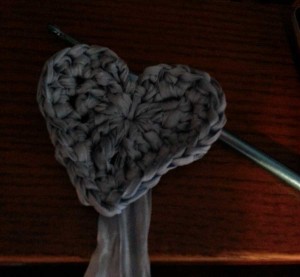 This heart pattern had three rows to expand it which gave me a nice size base.
Then it was single crochet up the sides.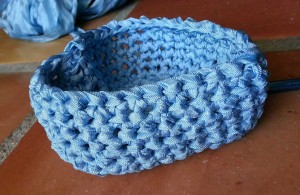 I lost track of the rows of single crochets, just did it till it looked right,
I love love the look. Perfect soft to keep rings safe on the counter.
Howsomever… the rayon ribbon has absolutely no stretch, so it was not fun to crochet. I tend to work a bit tight as it is, and the ribbon was just unforgiving. So I'm still thinking what i want to make out of these several bolts of beautiful blue I have waiting.
Meanwhile, give me a nice soft wool please. 🙂