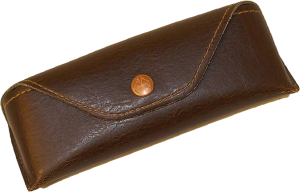 My mom said that when I was a baby my grandfather would come by the house for lunch. He would sit in the kitchen and hold me in his lap while he and Mom talked. My grandfather was a patient man. I'd take things out of his coat pocket and put them back in. I especially liked his glasses case. I'd open it and shut it, over and over.
Mom said that one day, I took out his glasses case and opened it up and stuffed inside were two marshmallows.
I had a marvelous grandfather.