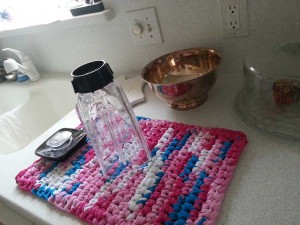 The other day I started making something from t-shirt yarn, turned out to be a great dish dryer. Soft cotton cushion with open spaces for air to circulate.
It took the bottom half of 5 large cotton t shirts, the kind with no side seams. Cut in 1/2″ wide bands.
Stretched the bands to make them curl up round.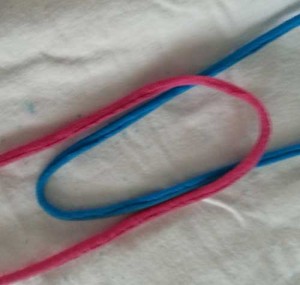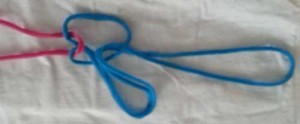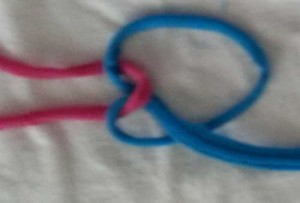 Made the "yarn" by looping the loops together (remember in school looping rubber bands together to make a chain?) and crocheting the two stranded "yarn" with a huge hook.
Worked up as a single crochet through the top two loops. What my grandmother called a "rose stitch".
The colors are bright enough to think spring. Three pinks, white and peacock blue. The color of impatiens. Good title as that's me — all impatience.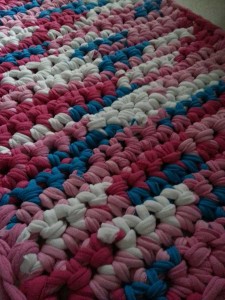 Made up thick soft and cushiony. Pretty fun.